November 20, 2012
This is Day Drunk and this is me and Leah's inaugural post. Hooray! If you have found this blog, I am so glad!! Go ahead and join us here! Leah and I will tell you all about our most excellent adventures, our daily aspirations for more adventures, our vibrant sense of joie de vivre, and our all encompassing love of food and friends.

Let me introduce myself: I am Zy, 25 years old, temporarily residing on the outskirts of Boston. I am a roadtrip enthusiast and I am very excited to contribute to my first legit blog. I am a lover of cats, Canada, delicious food, camping, the Florida Panhandle, the Bonneville Salt Flats, South Dakota... oh the list goes on. This is me when I was at the Toadstool Geologic Park in Bowen, Nebraska this summer.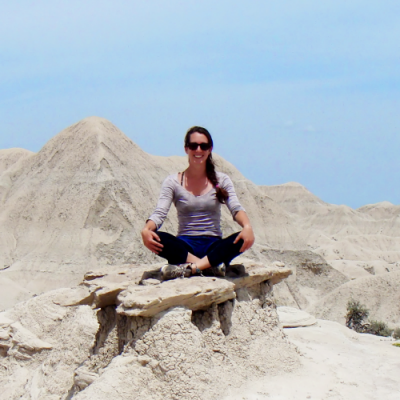 Now meet Leah! Leah is 26 years old and shares a lot in common with me, which is probably why we have been best friends since we were studying geology at Northeastern many moons ago. She is a glitter enthusiast and the world's best merrymaker. This is Leah when she was in Iceland this summer:
I hope you decide to be our friend and maybe tell us a little about yourselves and your adventures! Thanks for stopping by!